Canned Bier
Flagship
Gilde Pale Wheat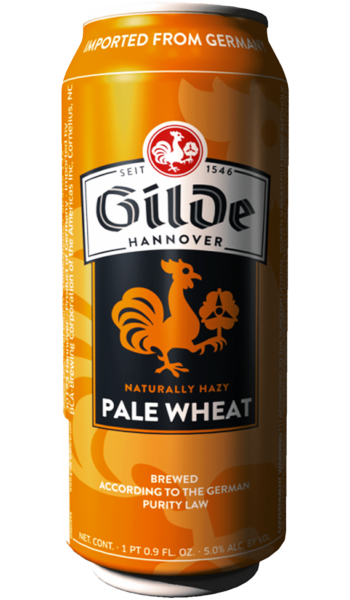 Gilde Pale Wheat
Hefeweizen | ABV 5% | Hannover
One of the more famous German bier styles, our Pale Wheat is reminiscent of a Hefeweizen in appearance with light to medium body and moderate bitterness. The distinctive wheat malt and unique yeast gives this beer its banana and clove taste.
Gilde Pilsener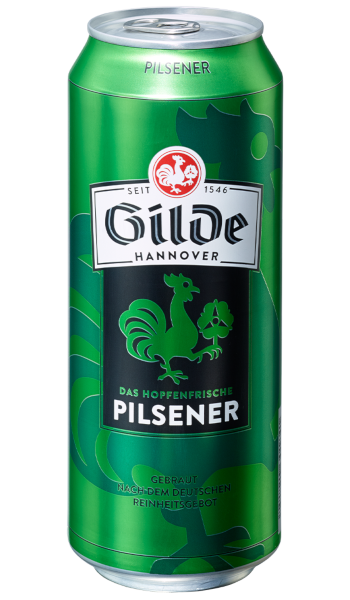 Gilde Pilsener
Lager | ABV 4.8% | Hannover
A harmoniously aromatic pilsener with a light hop note and an enjoyable freshness the pleasant aroma guarantees full flavor.
Red Rooster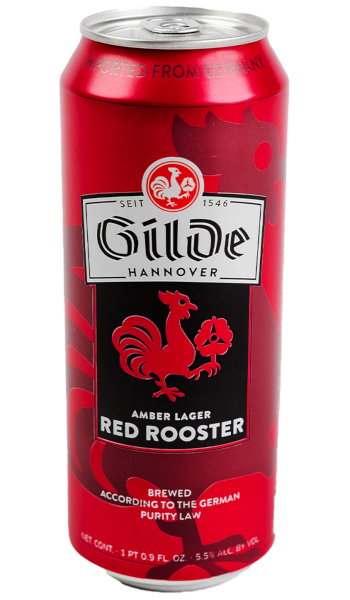 Red Rooster
Amber Lager | ABV 5/5% | Hannover
This Amber Lager is created with an intense aroma and slight hint of caramel for a full-flavor experience. The addition of fine, Scottish roasted malt gives the beer its warm reddish bronze color.
Lemon Radler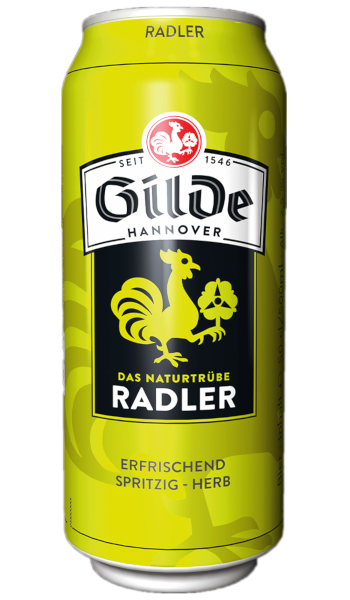 Lemon Radler
Shandy | ABV 2.5% | Hannover
The bier of European bikers, the lemon radler is 50% lager bier and 50% bittersweet lemonade.
Seasonal
Spring Bock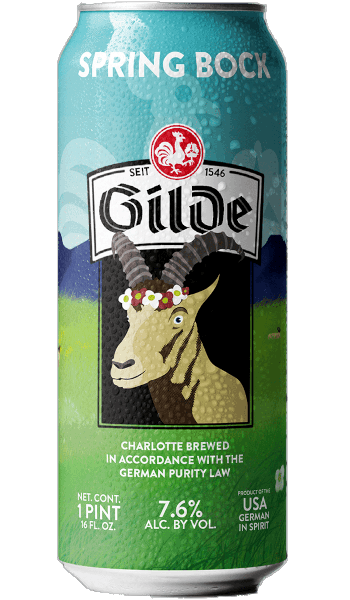 Spring Bock
Amber Lager | ABV 7.5%
Defront from Winter with Gilde's spring bock. This high-gravity bier can hit like a ram on a warm day. This pale lager is flowered with smooth malt flavors, middle bittered notes, and then finishing with a meadow of mild fruity hops.
Hen Ten
Hen Ten
Summer Ale | ABV - 5% | Brewed in Charlotte
Ride the wave and feel the heat with our fruity Bavarian Ale! German Citra, Chinook, and Centennial Hops give this batch its unique flavor while the yeast gives juicy notes. Whether on land or sea, this ale comes in clutch to drink from sun up to sun down.
Oktoberfest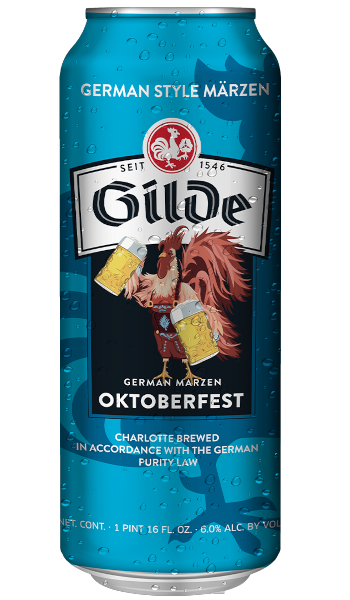 Oktoberfest
German Marzen | ABV 6%
This malty and crisp lager is perfect for the season, with deep, sophisticated notes created by its extended cold maturation. It celebrates the history of German bier tradition with its iconic taste. Its glowing amber brass appearance will prepare you for the most remarkable season of all, Oktoberfest.
Slippery Slope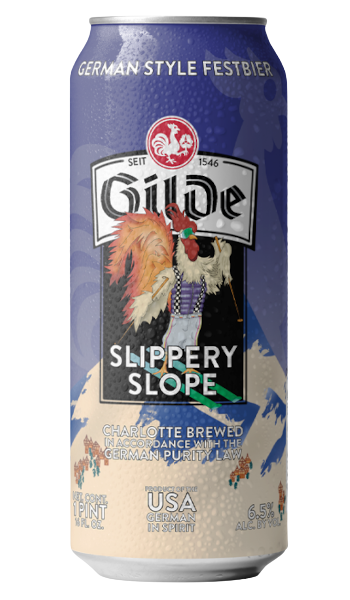 Slippery Slope
Festbier | ABV - 6.5% | Brewed in Charlotte
Hit the Slopes with this classic German Copper lager. This medium bodied bier sports mild notes of roasted semi sweet malt without the bitterness. Noble-type hops lends to a smooth flavor with a slight hop aroma. This red-fest bier celebrates German spirit, sports, and tradition during those chilly months.